Sequans at IoT World
Internet of Things World 2019 will be held at the Santa Clara Convention Center, May 13-16. With 12,000 visitors and 300 exhibitors, IoT World is one of the most important and well-attended IoT events in North America and Sequans' entire US sales team will all be in attendance. Sequans will be sharing information about how its industry-leading Monarch LTE-M/NB-IoT chip is powering some of the world's most exciting IoT projects. Please send email to events@sequans.com to request a meeting with one of our sales team members at IoT World so you can find out how Sequans' world-leading Monarch technology can make your IoT project come to life in the most efficient way possible.
LEARN HOW SEQUANS MONARCH POWERS THE IOT
---
Verizon, Booth 510
Sequans' Monarch LTE for IoT Modules on Display
Two of Sequans' LTE for IoT Modules are ThingSpace Ready and will be featured in Verizon's ThingSpace Ready display in booth 510. Sequans' Monarch SiP, which combines Sequans' Monarch chip with the universal radio front end of Skyworks is currently available at an incredible low price available to qualified customers via Verizon's ThingSpace IoT Accelerator Program. Check out the press release.
Monarch SiP is the world's smallest and thinnest mobile IoT solution and the Verizon price represents the absolute best price/performance for LTE-M/NB-IoT connectivity for the cost-effective design of wearables, trackers, sensors, meters, and more. The Monarch VZM20Q module, optimized for Verizon's LTE bands 4 and 13, is also on display. See both products on Verizon's ThingSpace Ready website here.
---
GeoTraq, Booth 852
GeoTraq Announces New Class of Mobile IoT Modules Based on Sequans Monarch SiP
On April 25, GeoTraq announced the availability of a new class of modules based on Sequans' Monarch technology. The company has announced a tracker module for asset tracking and a sensor module used for remote monitoring. The modules are based on Sequans' Monarch SiP, the world's smallest and thinnest Mobile IoT solution from Sequans and Skyworks. GeoTraq believes that the new ultra-small modules will radically change the way businesses locate assets and communicate globally. You can see the new devices in GeoTraq's booth at IoT World, number 852. See the GeoTraq press release.
---
Polte, Booth 943
Sequans and Polte Add Powerful Location Technology to Sequans Monarch Platform
Earlier this year, Sequans and Polte announced the integration of Polte's Cloud Location over Cellular (C-Loc) location technology into Sequans' world-leading LTE-M/NB-IoT chip platform, Monarch. The integrated solution is ground-breaking, creating a low-cost, low power IoT location solution using the LTE radio alone with no need of adding GPS/GNSS or other radios to get accurate indoor and outdoor positioning. Read press release.
---
ST Microelectronics, Booth 401
Sequans and ST Microelectronics Join Forces
The two companies have developed a new dedicated cellular extension board for STM32 Discovery kits based on Sequans' Monarch LTE-M/NB-IoT chip platform. The extension board, called the GM01Q STMod, adds LTE-M and NB-IoT connectivity to any STM32 Discovery board using Sequans' Monarch-based GM01Q module. This powerful solution gives developers a quick and easy way to establish a cellular-to-cloud connection. See this press release, and visit ST in booth 401 to see a live demo.
---
More Ecosystem Partner Activity at IoT World:
Nagra-Kudelski Group will be speaking about IoT security in these panel sessions:
Wednesday, May 15 at 11:30 AM: Creating Success with Your IoT Project
Thursday, May 16 at 1:40 PM: Smart IoT Security, How to Protect Your Investment
Thursday, May 16 at 3:50 PM: Developing the Framework to Secure IoT-Generated Data
Inseego speaking about IoT connectivity:
Wednesday, May 15 at 4:10 PM: Which direction is best when choosing connectivity options
STMicroelectronics speaking about embedded intelligence:
Wednesday, May 15 at 9:30 AM: Embedded Intelligence for the Next Wave of Smart Systems
Nimbelink Booth 1242
Will have on display the Nimbelink LTE Cat M1 Asset Tracker, powered by Sequans Monarch.
---
Monarch Certified All Over the World
USA – Europe – Japan – Australia
---
Meet our USA Sales Team
Robert Schaefer
Director of Sales, Bay Area and Western Region USA / Canada / Latin America
rschaefer@sequans.com
Based in California
Sebastien Baret
Director of Sales, Eastern Region USA / Canada
sbaret@sequans.com
Based in New Jersey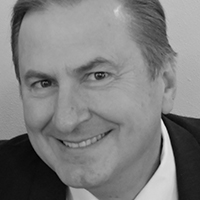 Paul McCartney
Director of Sales, Bay Area, and Southwest Region USA
pmccartney@sequans.com
Based in California
Nick Taluja
Vice President of Sales, Worldwide
ntaluja@sequans.com
Based in Texas
---
See you in Santa Clara!
Sequans Communications
@sequans (Twitter)
www. Sequans.com