Leader in 5G/4G Chips and Modules for Broadband, Critical, and Massive IoT
Although the cancelation of MWC was a big disappointment to all of us in the mobile industry, we decided to try and make up for it by creating our own online showcase to display what we had been planning to present at MWC. Welcome to Sequans MWC Online Showcase!
Interview With Georges Karam, Sequans CEO
Hear our CEO talk about Sequans' position in the industry as a leading provider of 5G and 4G chips and modules and how Sequans has evolved to address recent industry developments.
Providing connectivity for the billions of IoT devices coming online over the next few years is what Sequans is all about. In the following video interview, Georges answers the questions: How is Sequans accelerating massive IoT, broadband IoT, and critical IoT? What is Monarch Go, recently announced with Verizon, and how does it accelerate the launch of new IoT devices on Verizon? What is behind Sequans strategy of partnering with MCU vendors, and lastly, What is on Sequans 5G roadmap?
Sequans 5G/4G Product Portfolio
An Animated View
Smart City – Smart Home – Consumer IoT – Supply Chain & Asset Management
An explosion of new IoT applications for smart city, smart home, supply chain management, and consumer applications and more are appearing in our world day by day. In our homes, we have smart lights, doorbells, and locks, and in our cities we are beginning to see smart street lights, air quality and traffic monitoring systems, pedestrian monitoring apps, connected scooters, bikes; and people out on the streets can be seen with smart watches, healthcare wearables, personal trackers and smart glasses. 4G and 5G are the best way to connect these IoT devices and Sequans delivers the chips and modules to make it happen — efficiently and reliably. In our use case videos you'll learn how Sequans is meeting the needs of IoT device makers in these very active IoT application areas.
Smart City
Sequans Connects Street Lights & Parking Meters and Makes Them Easy to Use and Cost-Effective for City Managers
LEARN MORE
Smart Home
Sequans Connects Smart Home IoT Devices to Make Our Homes Smarter & More Secure
LEARN MORE
Supply Chain & Asset Management
Sequans Connects Industrial IoT Devices to Track Valuable Assets Through the Supply Chain Securely and Efficiently
LEARN MORE
Monarch Go Now Available
Introducing Monarch Go – Verizon and Sequans Team Up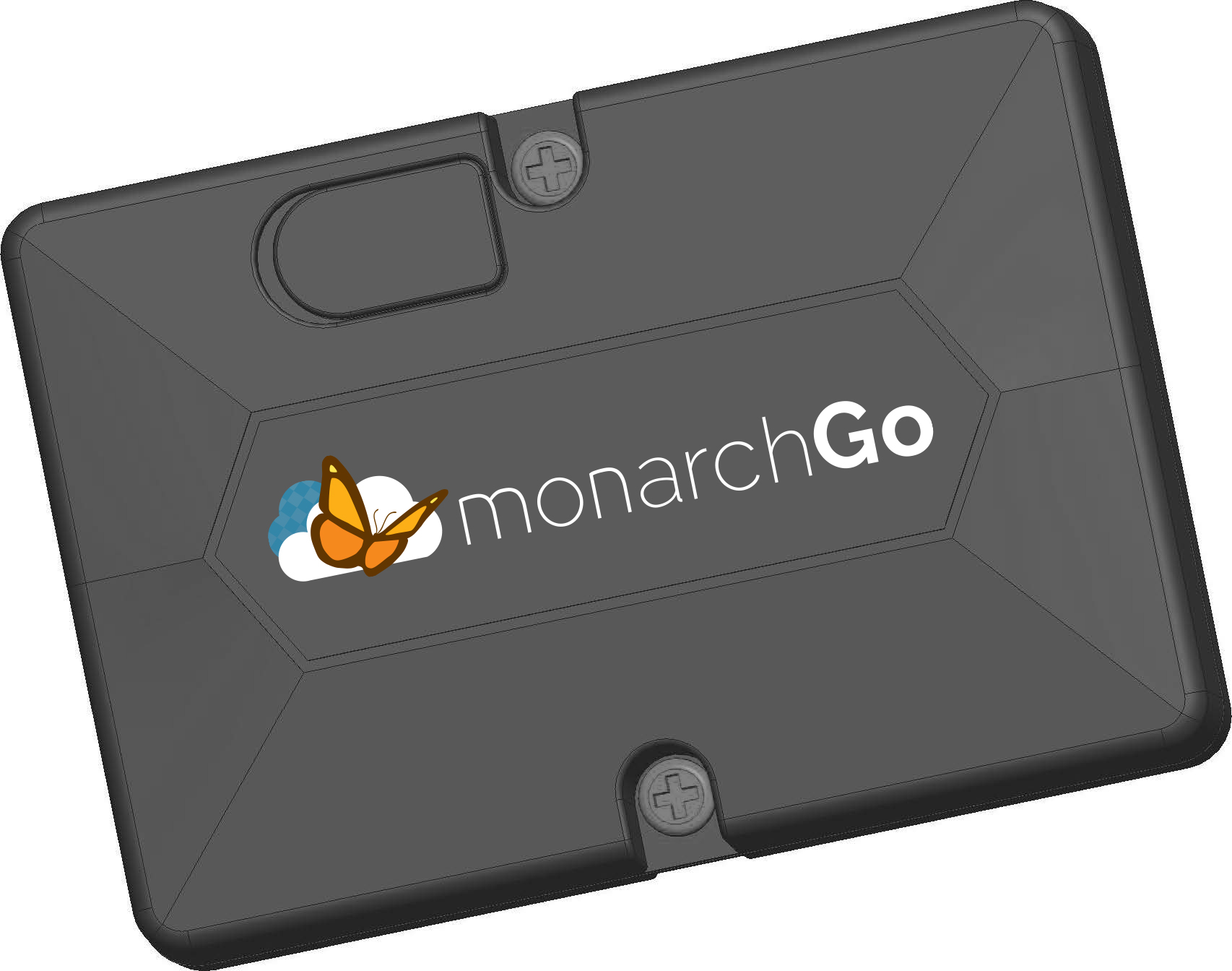 Sequans and Verizon have joined forces and have brought to market a new IoT modem component, designed and built for Verizon. Monarch Go is an all-in-one IoT modem component that is end-device certified by Verizon, enabling IoT device makers to launch their devices on Verizon's network in as little as one week. Monarch Go comes with an embedded, optimized LTE antenna and pre-installed ThingSpace management platform IoT SIM. Wow.
Monarch Go, Monarch Go-GPS, and starter kits are being sold exclusively by Avnet, one of Sequans' key distribution partners. Please visit the Sequans storefront on Avnet.
Itron Idea Labs Smart City Demonstration
Itron Idea Labs conducts a demonstration of its LTE NB-IoT software development kit (SDK) and cloud platform which employ standard protocols to enable full life cycle device management, monitoring, control, and measurement of IoT devices.
The Idea Labs demo shows a light object example consisting of an LED attached to a Sequans Monarch GM01Q Module, an all-in-one, single-mode LTE-M and NB-IoT connectivity solution. Itron will demonstrate management and operation of the LED light object through the Itron cloud platform dashboard and API's. Itron's SDK provides high level API's for secure device management using LWM2M, as well as application data transport using OMA/IPSO standard device objects over MQTT to standard cloud IoT services such as IoT core/IoT Hub.
Development of the SDK LWM2M client was a collaborative effort between Itron Idea Labs and IOTEROP out of Montpellier, France.
DOWNLOAD THE DEMO PRESENTATION
Monarch Go + Go!Foton IoT Outdoor Fiber Terminal Demo
Here you'll see Ed Jack of Go!Foton, maker of innovative fiber optic solutions and one of the first Monarch Go customers, demonstrate Go!Foton's IoT Outdoor Fiber Terminal and show how Monarch Go connected it to Verizon's LTE-M network. Monarch Go's all-in-one capability — truly unique in the industry — allowed Go!Foton to connect their IoT device to Verizon's LTE-M network in less than a week.
"Monarch Go simplified the integration to Verizon's network, which allowed us to focus on our area of expertise," said David Z. Chen, CTO, Go!Foton. "In one week we were able to wirelessly enable our new IoT products faster than we ever thought possible—making the OSP network visible."
New Distribution Partners
Avnet and Richardson RFPD are two of Sequans new distribution partners and both of these premier distributors have created Sequans storefronts on their sites to promote and directly sell Sequans' portfolio of IoT modules and their associated starter kits, all of which are available for sale now at the following links.
The global agreements with RFPD and Avnet cover all of Sequans LTE chips and modules, including solutions for IoT/ M2M, broadband/CBRS, and all of their associated evaluation and development kits. Avnet is the exclusive distributor for Monarch Go, an all-in-one modem LTE-M modem component recently announced by Verizon and Sequans.
MCU Partners – Connected MCU Solutions
Sequans is partnering with leading makers of sophisticated MCUs to offer solutions integrating microprocessor power with 5G IoT connectivity. The solutions are designed to make it easy for IoT device developers to quickly connect to any core or cloud and rapidly prototype their IoT devices using best-in-class technologies.
"Sequans' Monarch LTE-M/NB-IoT technology is an important part of our embedded IoT solutions strategy and our collaboration with Sequans helps to overcome the challenges developers face in connecting MCUs to the cloud via cellular IoT networks," said Greg Robinson, associate vice president of marketing for Microchip's 8-bit microcontroller business unit. "Sequans' Monarch platforms provide critically important and advanced IoT capabilities, including industry-leading low power consumption, secure connectivity, and global deployment capability."
VIEW PRESS RELEASE
"Sequans leadership is well-established and their LTE for IoT chip solutions are well-proven," said Tom Pannell, senior director of marketing for connectivity solutions at NXP. "As LTE for IoT demand grows across our customer base, having a pre-integrated platform that enables device makers to easily add LTE-M or NB-IoT connectivity to their designs, will do much to drive the market. Combining the low power capabilities of Monarch and the high performance of LPC5500 series MCU results in a powerful solution for key market segments such as smart meters."
VIEW PRESS RELEASE
Register to view the on-demand webinar where Sequans and NXP discuss MCU connected solutions.
Sequans and Its Module Portfolio
Sequans has a Wide Range of Modules for IoT Projects of Every Type
Our modules have Sequans' industry-leading chips at their core — Monarch LTE Cat M1/NB/NB2, Calliope LTE Cat 1, or Cassiopeia LTE Cat 4/6 – and they each include a radio front end and other elements needed for a complete modem system. Backed by Sequans' extensive know-how developed over fifteen years of experience in 4G and 5G technologies, Sequans' module portfolio offers certified and complete solutions for the most in-demand IoT applications of today. And best of all, our technology is 100% owned by Sequans from chip to module, which means highest security, and better and faster customer support. Click below to see our entire menu of modules.
VIEW MODULES
Monarch Certified Worldwide
Powering IoT Devices All Over the World
Sequans' Monarch or Monarch-based modules have now been certified by ten of the world's leading operators, including AT&T, Deutsche Telekom, KDDI, NTT Docomo, SoftBank, Sprint, TELUS, Orange, Telstra, and Verizon Wireless – and the list keeps growing. It is no small feat Monarch has achieved this eminent status–it is truly one of the most mature and capable solutions in the entire IoT ecosystem, powering IoT devices all over the world.
The Road to 5G
Broadband IoT – Critical IoT – Massive IoT
Sequans has always been entirely focused on IoT and now its 5G product roadmap maintains this course. We have recently expanded our team of experts to directly support the development of Sequans' new 5G broadband and critical IoT products that will complement our existing massive IoT products. We have been involved in the development of 5G technology for many years and have continually invested in 5G R&D through our involvement in research partnerships with industry visionaries and through our membership in the 5G Public-Private Partnership (5G-PPP) since 2013. Sequans is set full speed ahead toward 5G and new 5G products can be seen on the horizon.
Let's Talk About Bringing Your IoT Project to Life
Please contact us at sales@sequans.com to set a meeting or send us a chat below.